Invisalign is a Popular Choice for All Ages in Manchester, NH
Tired of the traditional metal wires and brackets for straightening your teeth? Invisalign offers a remarkable solution with its nearly invisible aligners, allowing you to confidently flash your smile throughout the process. Whether you're an adult or teenager, you deserve a beautiful smile. At Moin Orthodontics, we proudly offer Invisalign as the perfect choice for children, teens, and adults alike. To learn more about Invisalign, contact our office today to schedule your complimentary Invisalign evaluation.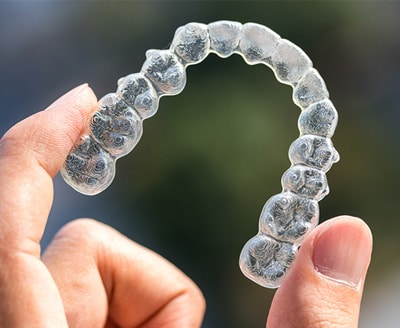 Invisalign is the smile you want, the way you want it.
Invisalign is an orthodontic option that uses clear, customized aligners to straighten teeth. In the United States, many orthodontists prefer Invisalign over braces for treating teenagers and adults because it is precise and efficient. Let's look at why Invisalign is a good choice:
Eating? Playing sports? Just take it out when you need to.
Clear aligners are discreet and don't interrupt your life. 
Invisalign clear aligners are made from SmartTrack material, a smooth plastic with rounded edges, so they are often more comfortable than braces.
You receive customized treatment based on years of research and intelligence from millions of patients.
Dr. Moin uses an outcome simulator to map out the path to your smile.  Each aligner is customized to fit your teeth and over time slowly moves your teeth into the proper position.
Improving your smile is a great investment in yourself.
Invisalign can help straighten your teeth and give you a confident smile.
The cost of Invisalign depends on how severe your teeth issues are, how long the treatment will last and the doctor's prescription.
We want to make Invisalign affordable to everyone with low payment options, free extended monthly payments, credit card payments, and various payment arrangements.
How Does Invisalign Work for Children, Teens and Adults?
When starting your clear aligner treatment, you will be provided with multiple sets of precisely tailored aligners. Each aligner set is designed to be worn for a week. After this week, you can transition to the next set, allowing your teeth to progressively align. Over time, you'll begin to notice improvements in the positioning of your teeth, and within a few months, you'll achieve a healthier and straighter smile.
Contact us for a FREE consultation to find out if Invisalign is the right option for you.